Tesla Model 3
| | |
| --- | --- |
| Price | ₹ 70.00 Lakh onwards |
About Tesla Model 3
Resurgence of the electric cars has been led by Tesla for the past decade and it is being said that India will get its first official Tesla in 2019. And foremost on the list of cars will be the Model 3, Tesla's most affordable offering. At a price tag of about $50,000 (approx. Rs 35 lakh before import taxes), the Model 3 is a rather luxury offering with state of art technologies as a part of the package.
In terms of looks, Tesla believes in blending in and the design is simple and sleek. The Tesla monogram is pasted on the hood, above the grille-less bumper design which makes reminds you of the absence of an engine underneath. The Model 3 design is curvy and you can see the flared wheel arches and a coupe-ish sloping roofline in the profile. The tail section is also sleek with LED tail lamps and a simple bumper design.
Inside, the Tesla Model 3 continues the simple styling. The dashboard has only one large tablet screen in the centre which controls all the vehicle operations, setups while doubling up as the instrument cluster as well as the infotainment system. Apart from the wooden trim on the dash, the interior is all black and comes upholstered in leather and gets almost an entire glass roof.
The Tesla Model 3 is powered by one or two electric motors based on the choice of trim and range with the combined horsepower ranging from 283bhp to 450bhp driving the rear or all-four wheels. The Model 3 is capable of driving for over 500kms in a single charge and apart from the regular charging stations, it also can be supercharged to almost 80 per cent capacity within 40 minutes.
The Model 3 has a 5-star safety rating as per American regulations in every category and gets all the safety aids including the bio-weapon protection in form of the air conditioning filtration system. All Tesla cars receive their software upgrades through the internet and are already offering part-autonomous driving in their cars.
Tesla Model 3, with the import duties and tax sops under the FAME initiatives, should cost around Rs 70 lakh to rs 90 lakh in India putting it in the league of the Mercedes CLS, the Audi S5 and other luxury cars.
Read More
Tesla Model 3 News
Tesla might come to India this year or in 2020
Tesla founder and CEO, Elon Musk, has confirmed in his tweet that Tesla aims to be in India this year or in 2020. Tesla might come to India this year or in 2020  This is not the first time
Tesla kicks off battery production at Gigafactory
Tesla has just announced the start of mass production of lithium-ion battery cells at its Gigafactory in Nevada. Tesla kicks off battery production at Gigafactory The maker of Model X and
Tesla Model 3 to get 'Ludicrous' driving mode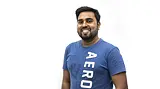 Technologically advanced Tesla Model 3 has caught the fancy of many across the globe. As the buzz around the Tesla Model 3 continues to build, Elon Musk, CEO, Tesla Motors has revealed on Twitter
Tesla tests new Model 3 without camouflage
Tesla is out testing the latest vehicle in its portfolio, the Model 3. Our spy photographers have caught the first images of the prototype while it was undergoing real world testing sans any
Tesla unveils new Gigafactory
Tesla has officially unveiled its Gigafactory in the Nevada desert. This new facility when completed in mid-2017 will be the American electric carmaker's most important facility as it will
Find New Cars of Your Choice
PRICE RANGE

FUEL TYPE

BODY TYPE

MAKE

MORE